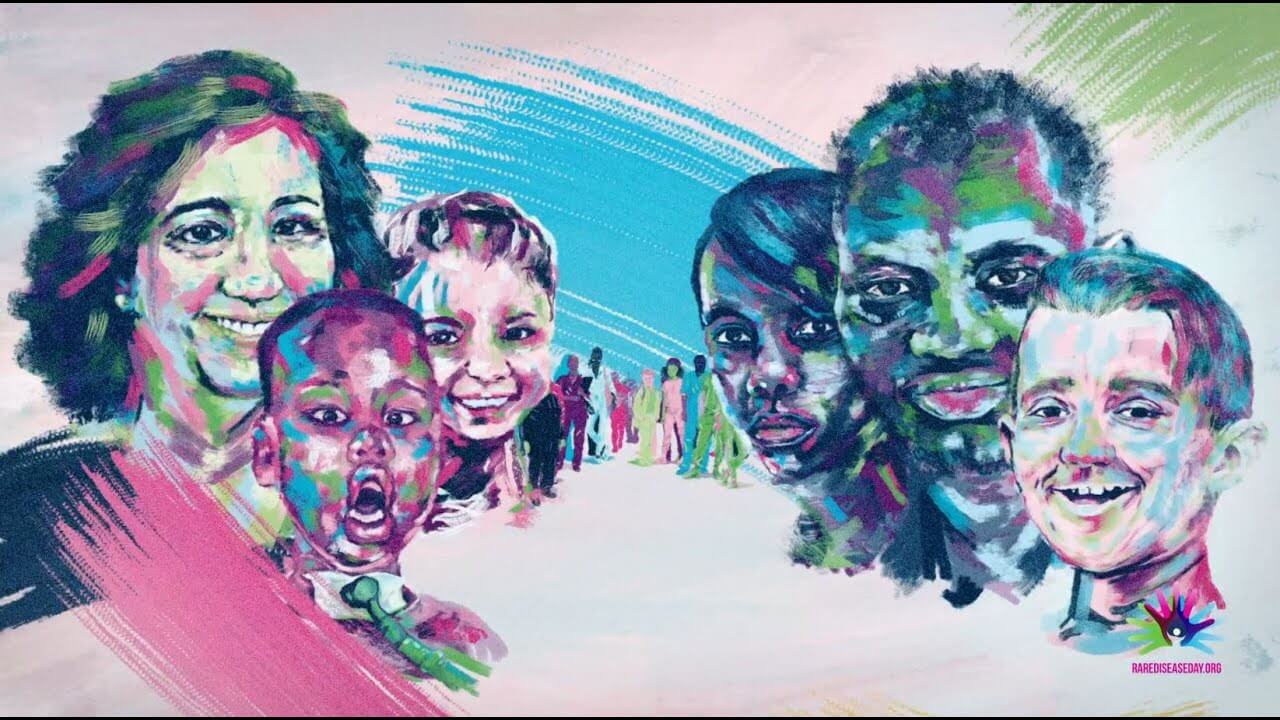 Rare Disease Day is observed on the last day of February every year. It reminds us of the challenges faced by rare disease patients everyday worldwide and inspires us to redouble our efforts to make their lives better. In this special edition of RareShare's newsletter, we encourage our audience to learn more and to get involved. Read about Mediaplanet's Rare Disease Day campaign and the HEART Act. Share a story in Rare Genomics Institutes' blog and utilize its rareshare.org website. In all human endeavors, much more can be accomplished when more people actively participate. Please join in.
Mediaplanet Rare Disease Day Campaign
Mediaplanet UK/Ireland invites you to access a collection of stories about rare disease challenges, treatment and care as part of its Rare Disease Day campaign. The need for better therapeutics is critically important, as stated by Jayne Spink of the Genetic Alliance UK, "Less than 5% of the more than 6,000 rare diseases currently have an available medicine." To read more, follow the online link referenced below on or after March 1.
Lend your support for passage of the HEART (Helping Experts Accelerate Rare Treatments) Act in the U.S. Congress. The Familial Chylomicronemia Syndrome (FCS) Foundation is asking those interested in rare diseases to contact their congressional representatives. The bill is designed to ensure that rare disease experts and patients are involved in the drug review process for rare disease therapeutics. Support the HEART Act.
Tell Your Story in Rare Genomics Institute's "I am Rare Because..." Blog
Every rare disease patient or family has an unique story to tell. Whether it is about overcoming roadblocks to obtaining a diagnosis, or figuring out how to cope with a disease most people have never heard of, such stories give strength and inspiration to others dealing with rare diseases.
Rare Genomics Institute is preparing a blog for its website entitled "I am rare because..." Share your story by making a submission to the link. We hope to post some of the the most interesting and thought-provoking submissions
RareShare communities exist to allow members to share their experiences and knowledge with others interested in a specific rare disorder. Fellow community members look forward to hearing from you. Just letting them know you are there can help to break the isolation of grappling with a rare condition. Better yet, if you have knowledge on coping strategies, finding experts, or promising clinical studies, let others know about it. The information will be much appreciated. Visit www.rareshare.org.
The Rare Genomics Institute is a 501(c)3 non-profit organization with a big dream-- to help those struggling with rare diseases realize hope towards progress and a cure. We not only support genetic sequencing services, but provide general infrastructure to educate and build awareness of rare diseases. Our RareShare website allows those interested in specific rare diseases to communicate with each other in disease-focused communities. Our volunteers strive to leverage donated funds to maximum impact in improving the lives of rare disease patients and their families.

© Rare Genomics Institute, All rights reserved.
Our mailing address is:
Rare Genomics Institute
4859 West Slauson Avenue #573
Los Angeles, CA 90056
Disclaimer: Rare Genomics Institute connects patients to research institutions and assists with logistics and fundraising, but we cannot provide medical advice. Please consult your physician if you have any medical questions, or call 911 in an emergency situation.